Contact us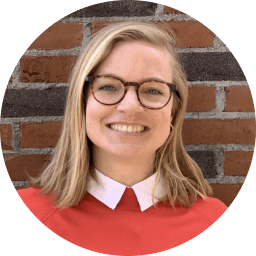 How can we help?
If you haven't found the answer to your question in our frequently asked questions write to us. We will usually get back to you within two working days.
Charlotte
Head of Customer Success
Common questions
We are asked these questions particularly often. Perhaps yours is among them:
I cannot log in or have forgotten my password. What do I need to do?
If you cannot log in:
Check whether you have entered your username correctly.
Pay attention to lower-case and upper-case letters and check whether caps-lock is on.
If you are still unable to log in, you can request a new password here.
I have registered but have not received an activation e-mail. What do I need to do?
The e-mail may be in your spam folder. Look in your e-mail account's spam folder and mark the e-mail as "Not spam".
You may have entered your e-mail address incorrectly during the registration process and the e-mail may have been returned to us. Register again and look out for typos!
Why is nobody answering my advertisement?
How complete your profile is can often be the decisive factor. The more complete your profile is, the greater the chance that somebody will contact you.
Upload a photograph
Fill in your profile to the greatest extent possible
Provide more detailed information about yourself and the position to be filled
We also recommend that you answer advertisements yourself.
How can I delete my account?
To delete your account, proceed as follows:
Log in at Homeservice24.ch
Click on your e-mail address in the top right
Select "My account"
Click on "Edit"
Click on the "Delete account" link
Your account has now been completely deleted. You cannot reverse this step.